Sniffer Dogs have high value in anti-smuggling work and are being used successfully world over by enforcement agencies to detect Narcotics, Explosives, Weapons, Currency, Alcohol, Tobacco Products and Wildlife articles. Indian Customs has its own Canine Squads (K9) with 17 Detector Dogs which are deployed at Airports throughout India viz New Delhi, Kolkata, Mumbai, Ahmedabad, Trichy, Cochin, Thiruvanthapuram, Amritsar and Pune.
For the training of Detector Dog and Handlers of Indian Customs, a dedicated Customs K9 Centre (CCC) has been established recently at Attari, Amritsar. The centre has modern infrastructure including Kennels, Secured training ground, Conference room, Lecture halls, Hostels, Canteens, and Veterinary Centre with operation Theatre etc. The centre is expected to start training of the first batch of pups in the near future. Central Board of Indirect Taxes and Customs has approved the strengthening of existing K9 squads and taken significant decisions and directed Directorate of Logistics the following
(1) To upgrade the Indian Customs K9 to have 242 Dog Handlers and Kennel Assistant and Sub Inspectors.
(2) To strengthen the K9 squads with more Narcotics detector and to induct Currency Detector, Wildlife Detector and Tobacco Detector.
(3) A separate Indian Customs K9 division has been established under the Directorate of Logistics.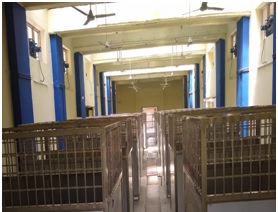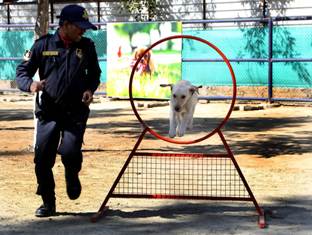 Directorate of Logistics established a Customs K9 Training Centre at Atari, Amritsar under administrative control of Amritsar Customs (Preventive). This Centre has the capacity to train 20 pups in a batch. These dogs will be trained in detection of Narcotics, Currency, Wildlife articles and tobacco. First batch started training in December 2019.:-