Customs Canine (K9)
Detector dogs have a high preventive value in anti-smuggling work and are being used successfully world over by enforcement agencies to detect narcotics, explosives, currency, humans etc. Dog's intelligence, dedication and keen sense of smelling make them ideally suited for detection of contraband goods.Indian Customs has a K9 squad is deployed at various customs formations such as International Airports, Cargos, FPOs etc.
Directorate of Logistics, CBICis the apex organisation dealing with matters relating to the Indian Customs K9 establishement. Directorate of Logistics is responsible for policy formulation, procurements, establishment of CCCs, formulation of recruitment rules. It includes devising strategy for detecting contrabands using K9, development of various protocols and training modules for handling dogs, monitoring the performance of CCCs and K9 Squads. We also deal with inter-ministerial and international collaborations on K9 matters.
Directorate of Logistics is in the process of re-establishing Customs K9 Squad by establishing new Custom K9 training centres, recruiting more K9 units, conducting refresher courses of existing K9 squads, creation of new cadres in K9 establishment. CBIC's vision of having around 250 strong K9 squad for Customs formations will be fulfilled in a phased manner. The cadre will include Sub Inspectors and Assistant Sub Inspectors.
In order to train the sniffer dogs and handlers and to provide them periodical refresher trainings, the first Customs K9 Center has been established by Directorate of Logistics in February 2020 at Attari, Amritsar. The centre is equipped with the following facilities:
Academic Building
Kennels
K9 Shed/ House
Training Grounds
Handlers Hostel
K9 kitchen
Trainee's Mess Hall
Lecture/ Conference Hall
Veterinary Clinic
K9 Swimming Pool
The first batch of 11 narcotics detector dogs and handlers passed out in September 2020 and those units have been deployed at different Customs formations.The training of 2nd batch is undergoing at the centre.
For the effective functioning & monitoring of K9 squads and to fulfil the present and future requirement of the department, Directorate of Logistics has published the Indian Customs K9 Manual in September 2020. The Manual comprehensively covers all activities including procurement, training, deployment, transportation, uniforms, daily & periodical routines, health management, welfare and retirement of dogs, kennel management, infrastructures, roles and function of officers at various levels etc.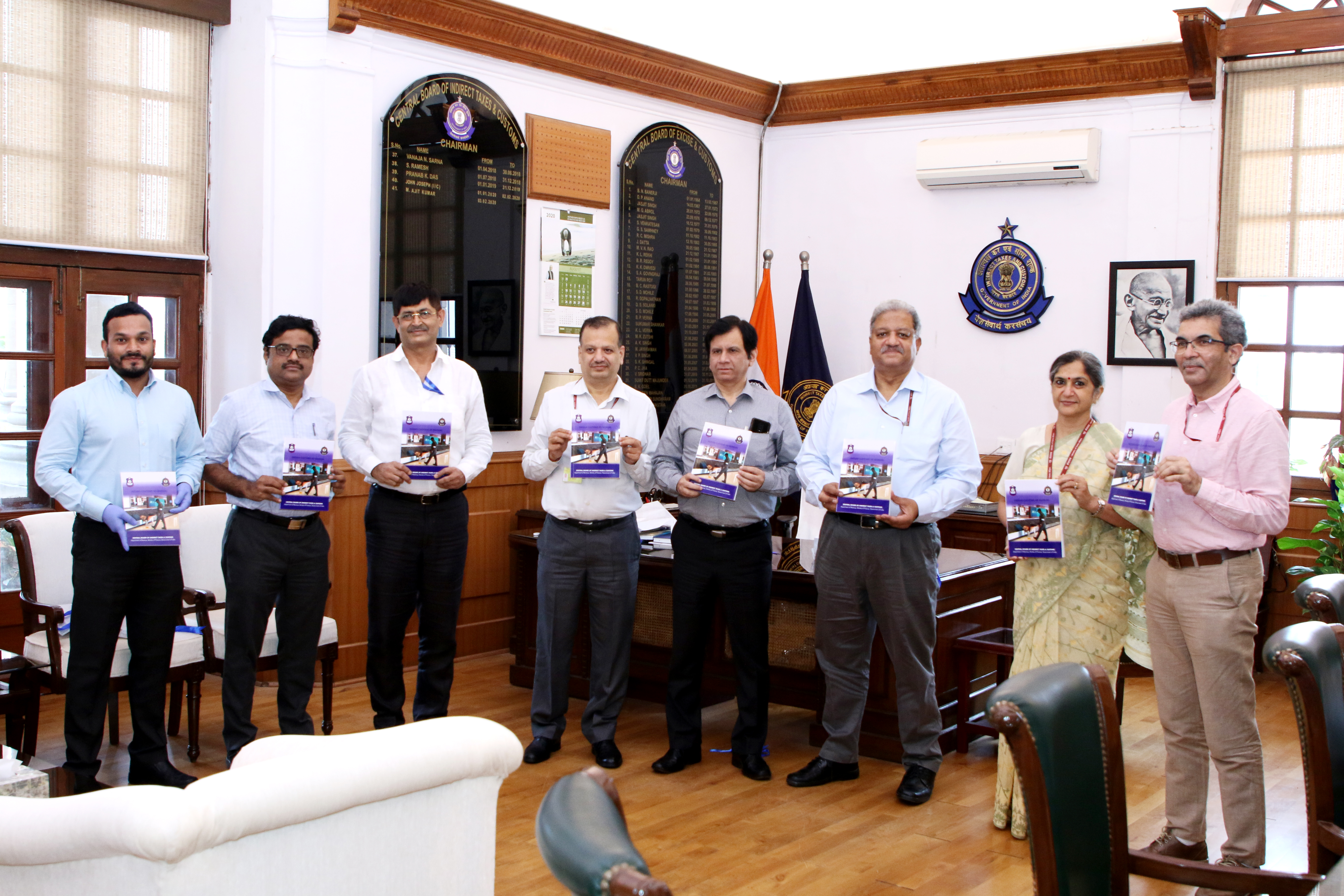 Indian Customs K9 Manual
The training is being imparted in Narcotics, tobacco products, wild life articles and currency. Establishment of more K9 training centres is being considered.